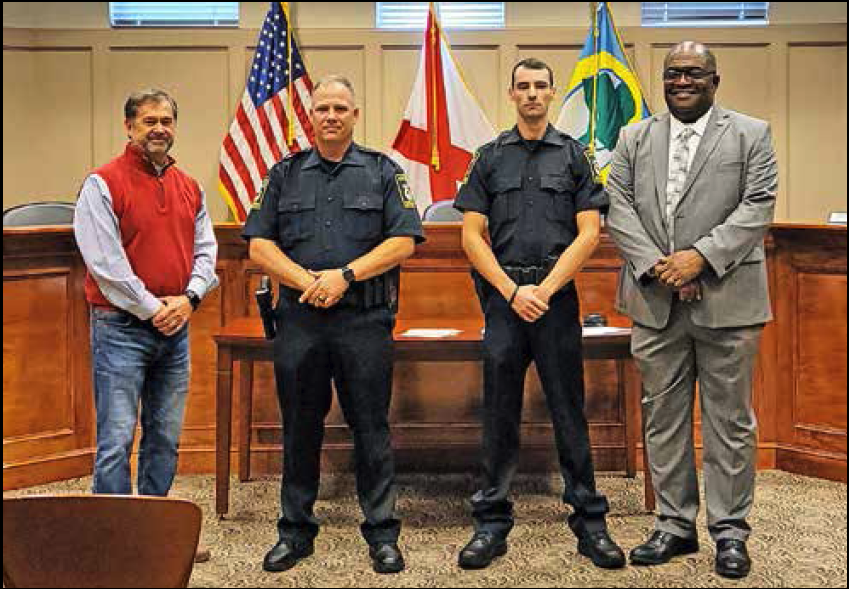 By Christina Faulkner
The Ozark City Police Department swore in two new reserve officers Friday, November 5. Reserve Officers Travis E. Ogburn and James Andrew Lemons were sworn in Friday morning after completing their training under Sergeant Jerome Nile. 
Mayor Mark Blankenship extended his thanks to Ogburn and Lemons, telling them he looked forward to working with them.